Blog
Wheel With Me x iAccess x Purposity Partnership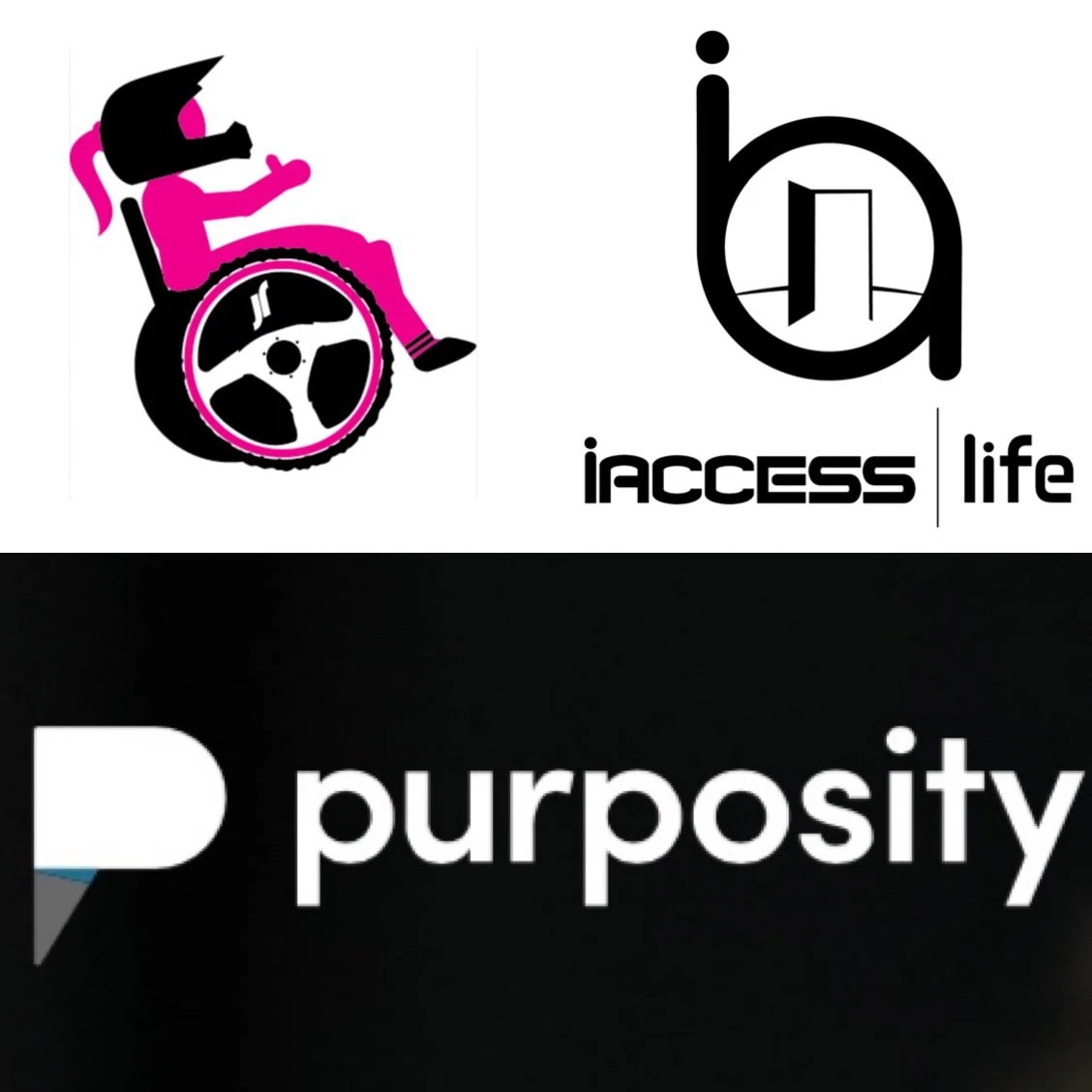 iACCESS LIFE PARTNERS WITH WHEEL WITH ME, PURPOSITY TO BENEFIT SPINAL CORD INJURY SURVIVORS
Mission-Driven Partnership Provides Assistance For Accessibility, Independent Living For Spinal Cord Injury Survivors Through Purposity Platform
BUT WE CANNOT DO IT WITHOUT YOU!
How to Follow
Atlanta, GA - July 28, On the heels of the Americans With Disabilities Act's 30-year anniversary, iAccess Life and Wheel With Me Foundation (WWMF) have partnered with Purposity, an app connecting users with one-to-one needs in their community, to fulfill the essential needs of people living with spinal cord injuries (SCI). From providing equipment to other medical costs, people can sign up on Purposity to receive alerts and immediately help fulfill these requests directly to those who will benefit.
"Wheel With Me and iAccess Life are dedicated to improving the lives of SCI patients by creating accessibility to the tools and skills needed to live an independent life as an SCI Survivor," said Jesi Stracham, Founder, WWMF and SCI survivor.
"Seeing how families struggled to pay for every day medical supply expenses really struck a nerve with me. How could something so vital be so expensive?! I wanted to find a solution to help those without adequate medical insurance cover the cost of these necessities. I am excited to team with Purposity and Wheel With Me Foundation to do just that," said Brandon Winfield, Founder and CEO, iAccess Life and SCI survivor. "With the ADA's 30-year anniversary, we have much to celebrate but so much more to do to ensure true accessibility for all. The time is now to act."
Through their partnership with Purposity, WWMF and iAccess Life aim to remove barriers to independent living that spinal cord injury survivors must overcome. Inadequate access to necessary medical equipment is a constant source of stress for many SCI survivors, preventing them from achieving a life of independence that they deserve. Now, people with SCI can post these needs on Purposity and have community members fulfill them directly.
To begin meeting the needs of SCI survivors, iAccess and WWMF are seeking 600 followers on Purposity. Download the Purposity app from the App Store or Google Play and follow Wheel With Me under the Organizations Page. Followers then receive an alert with a link to a story of an individual in need and can choose to meet that need right on their device. The requested item is in the hands of the organization in just a few days. It takes one notification, under a minute, and a few clicks to make a difference for an SCI survivor.
About iAccess Life:
Founded in 2018, iAccess Life empowers people with mobility issues to live life to the fullest with its award-winning mobile application. iAccess's mission is to provide a platform that sets the bar for improved accessibility, and help build barrier-free communities that benefit everyone. iAccess enables those with marginalized access to have their voices be heard and to share their experiences with accessibility with others. iAccess has curated a community of loyal users that can rate, review and research the accessibility of locations they visit. Headquartered in Atlanta, iAccess Life is available to download for iOS and Android. For more information, visit www.iaccesslife.com
About Wheel With Me Foundation:
Jesi Stracham was paralyzed in a motorcycle accident in During her in-patient rehabilitation treatment she made her first "wheel friend," Chris. Upon discharge Jesi was sent to live life to the fullest while Chris was sent to a nursing home where he still resides. As Jesi got to know Chris's situation in more detail, she realized the gap between inpatient rehabilitation and life after a spinal cord injury. In 2016 the Wheel With Me Foundation was born. Dedicated to serving the needs of the newly injured, Wheel With Me Foundation is determined to give individuals the skills, coaching, and support needed to get back to living life to the fullest. To help support the WWMF, visit www.wheelwithmefoundation.org/ and donate today!
About Purposity:
Purposity is an Atlanta-based organization formed on the principle that individuals find purpose through generosity: Purposity. Their mission is to connect people in need with those that can help and work to accomplish this mission through an app, making it easy for neighbors to help neighbors. Users of Purposity experience transparency and a one-to-one relationship with philanthropy, based on knowing the story of the exact need their donation is meeting. Purposity's platform also allows timely access to donors within a community for schools and other nonprofits. To learn more, visit www.purposity.com.