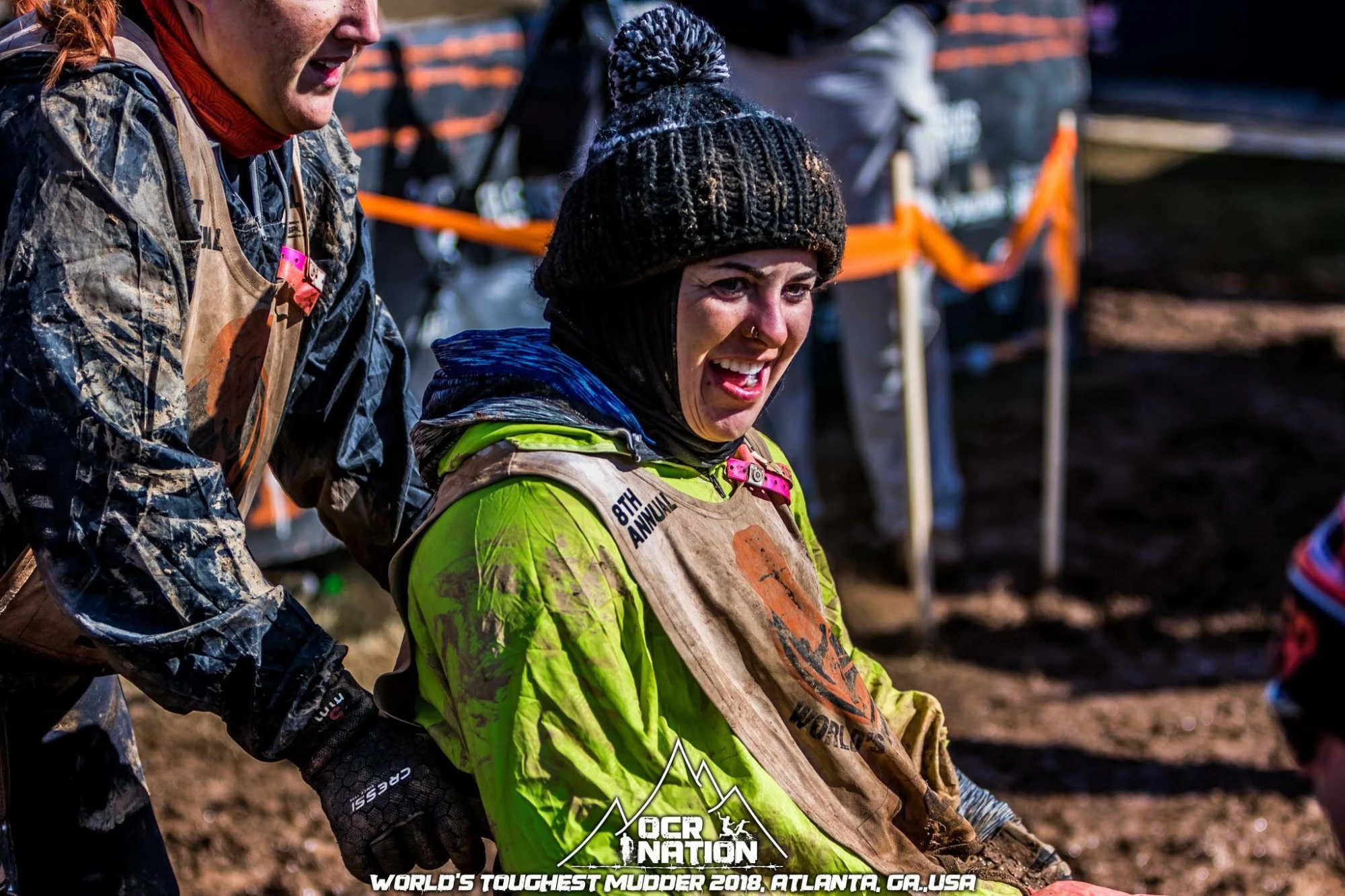 "World's Toughest Mudder is the most extreme, insane, imposing, pulse-pounding, heart-stopping 24-hour obstacle course challenge on the planet." -Tough Mudder
World's Toughest Mudder 24 hours is a 5 mile obstacle course that tests your mental and physical strength. This was my second World's Toughest Mudder. Last year, I had a goal of 50 miles with no idea of what I was getting myself into; this year I was prepared (and a little more grounded) with a goal of 25 miles. 
With temperatures predicted in the low 30's my chances at 25 miles looked more and more unlikely. After Sarah and I had a chance to talk, our goal was to simply have fun and finish. Little did we know, this year would be more challenging and exhausting in ways we could never imagine.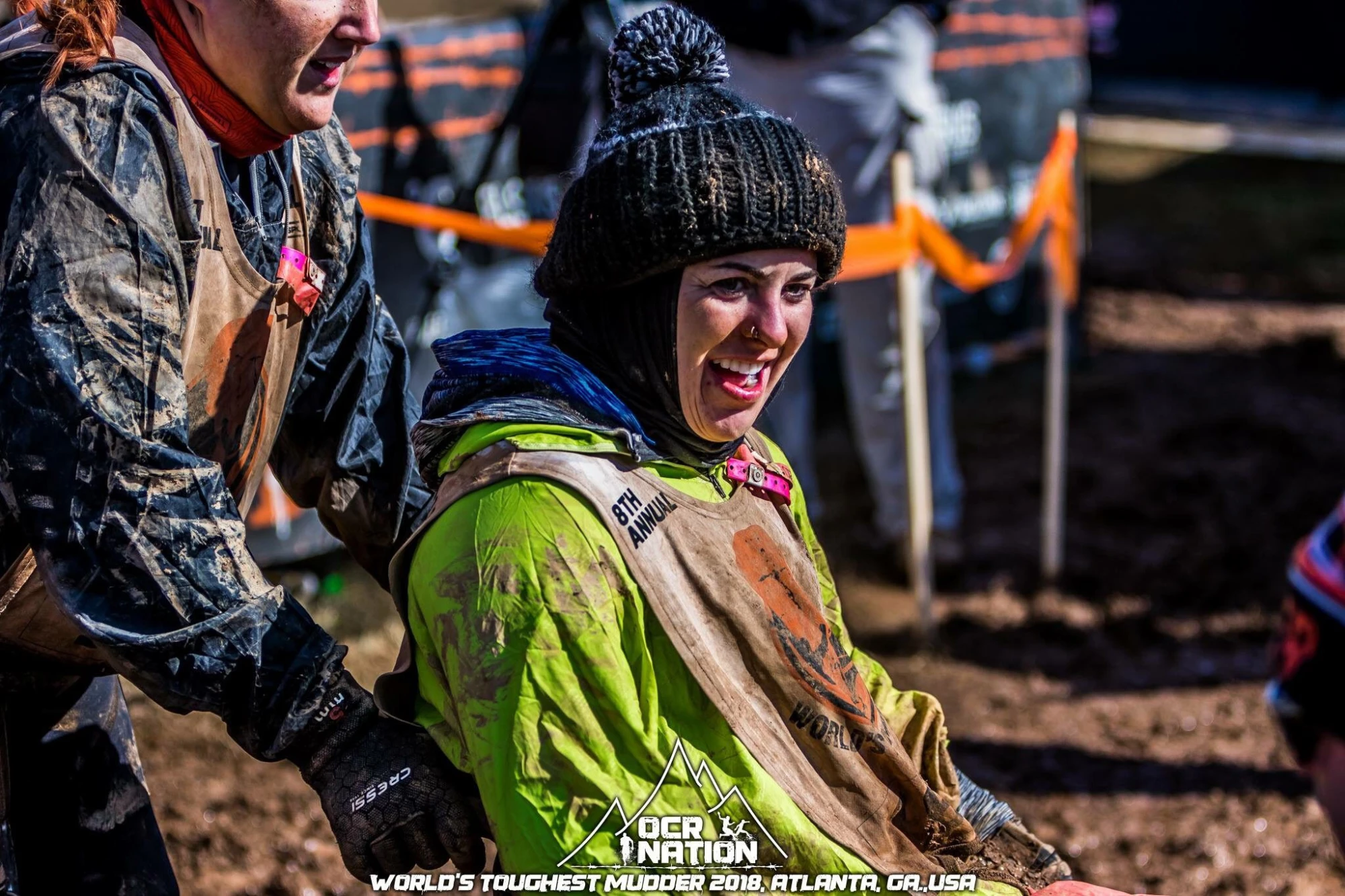 Race morning came. I woke up around 6:00 am, no alarm clock needed. I put shorts on so it would be easy to place my Foley (catheter) when I got to the venue. On the drive to the venue Sarah called saying all of our gear had been moved. She was on the hunt to find it, and eventually did, that's why she's in charge. I waited on Sarah to get to my car with the Foley.
Foley placed and layered up in neoprene, I was ready to head to the pit where things were a bit chaotic upon my arrival.
That noon start time came upon us quicker than expected.
The first mile of the race was pretty rough. There was one team member who acted like he wanted to run everything, and had bad energy, I knew it was going to be a long day. About halfway through the course my left front wheel started acting wonky. It had loosened up so we tightened it and continued. I kept my eye on it as we went on.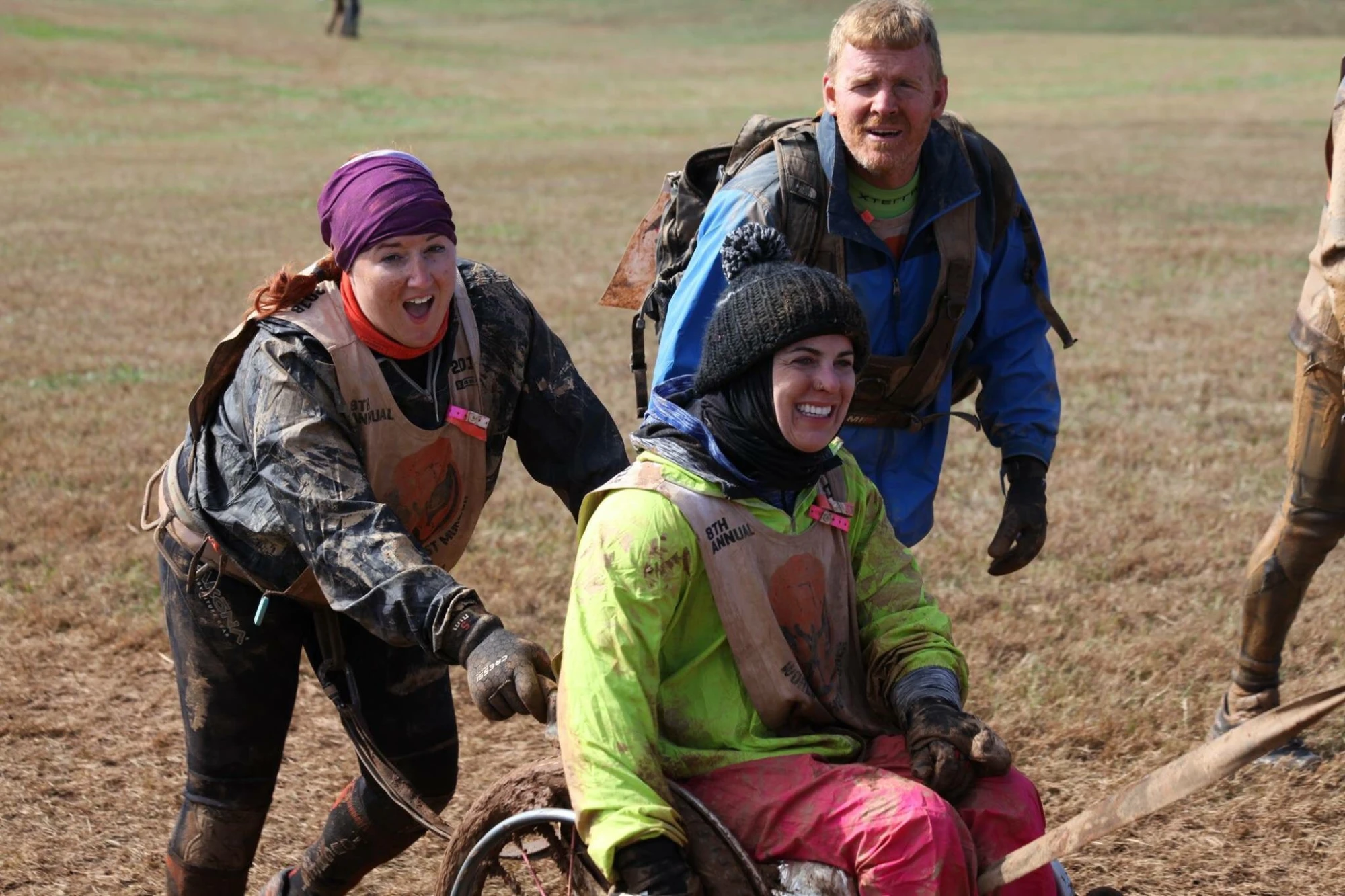 The obstacles open on a rolling start basis. You have one hour out of the 24 with no obstacles. In our first lap the only open obstacle we hit was mud mile (a series of mud mounds and water filled pits). About a mile from the finish the left front wheel started acting wonky again when it fell off completely. I held the wheel while the guys fastened a rope around the side it was missing from and we slowly finished our last mile. We got into the pit and the team quickly got geared up for the night.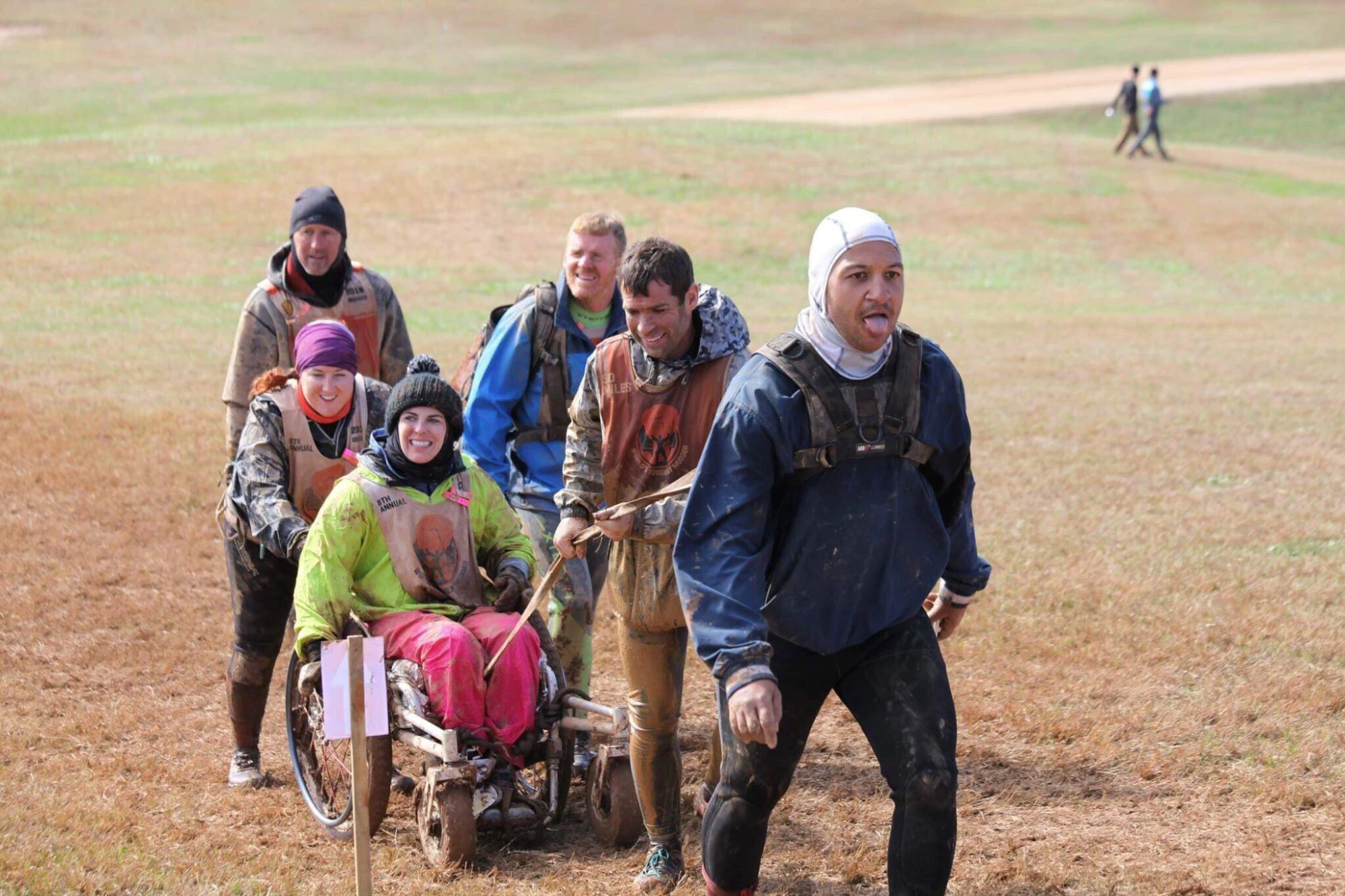 Hypothermia wasn't an "if" it was a "when" for us (myself and the team alike since they move so slow compared to runners) and that changed the way we approached things. Our pit crew was incredible. They were quick to help my team put on wetsuits and get the wheelchair patched up. We left without headlamps out for another lap. We didnt take into consideration that by this time most of the obstacles would be open, slowing down our lap times. Sarah was the only person to bring a headlamp. Almost 2 hours we navigated in the dark before making it to Mudder Horn - a foot climbing net. By this time I couldn't feel my fingertips. I was in pain and tears were flowing. With the help of my team I was able to conquer it to move on to the pit.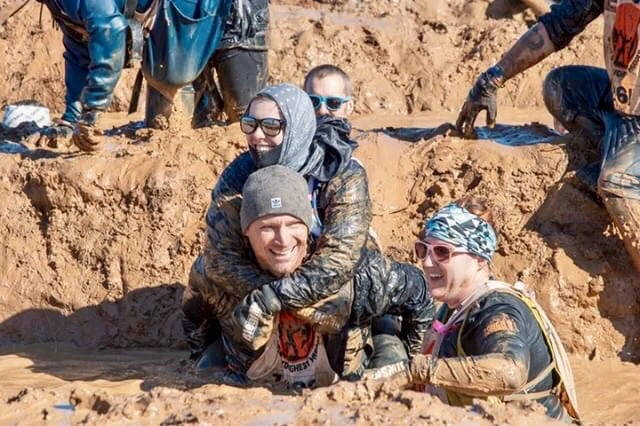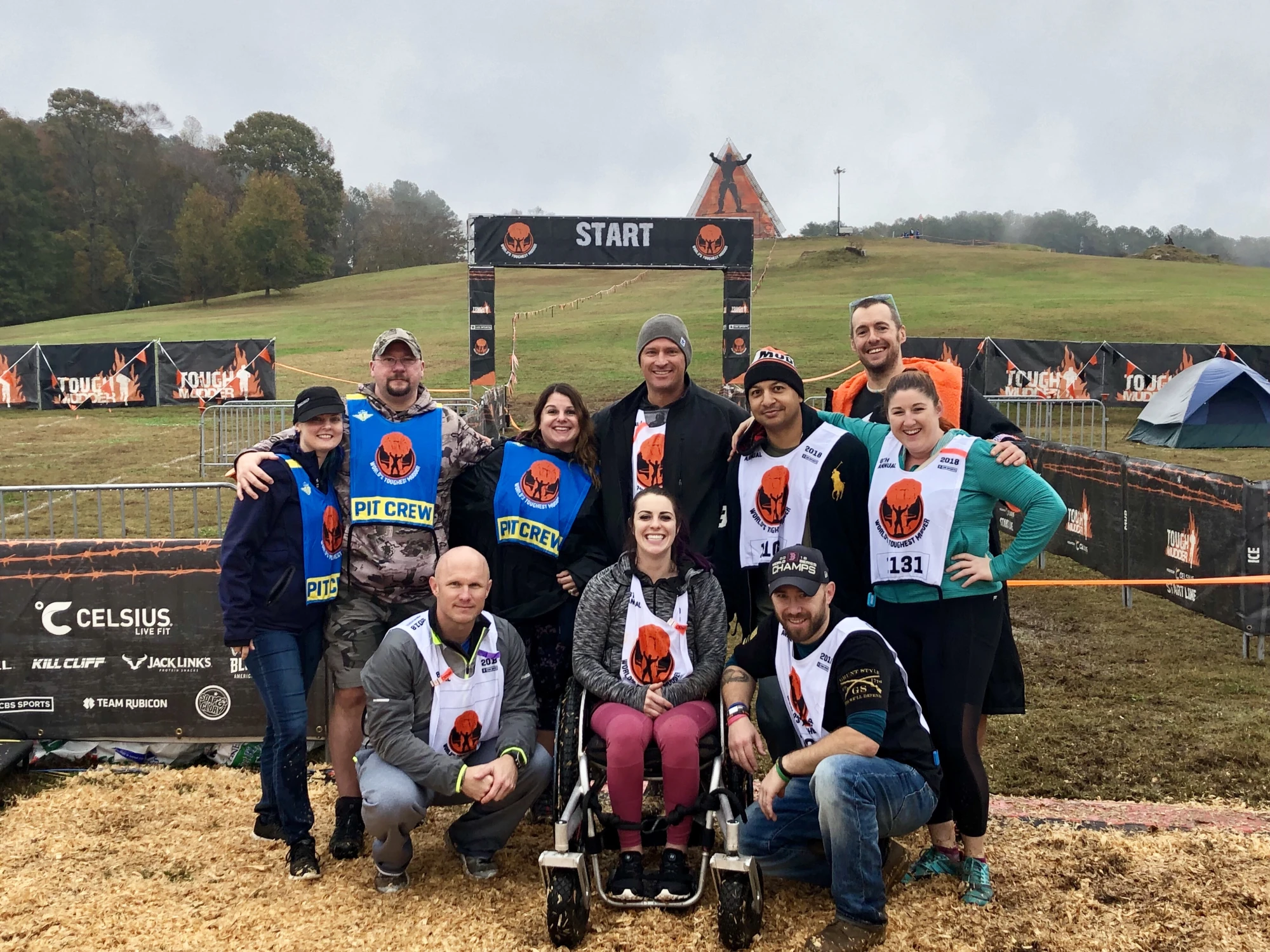 As soon as we stopped moving, the chill set in. Like flies we dropped from hypothermia, one by one. Within an hour my team had me stripped out of my wet clothes and wrapped in emergency blankets to bring my temperature back up. By midnight I was warmed back up ready to roll. Sarah promised me we'd go back out for our final lap in the morning. 6 am came and what was left of my team got me dressed. We went back on course with nothing but the goal to finish. Our team had been cut in half. We started with eight and finished with four. My team was physically drained after fighting the cold all night. We didn't attempt any obstacles. Getting the chair through the course is an obstacle in itself and with our lack of manpower we didn't want to risk my safety on the obstacles.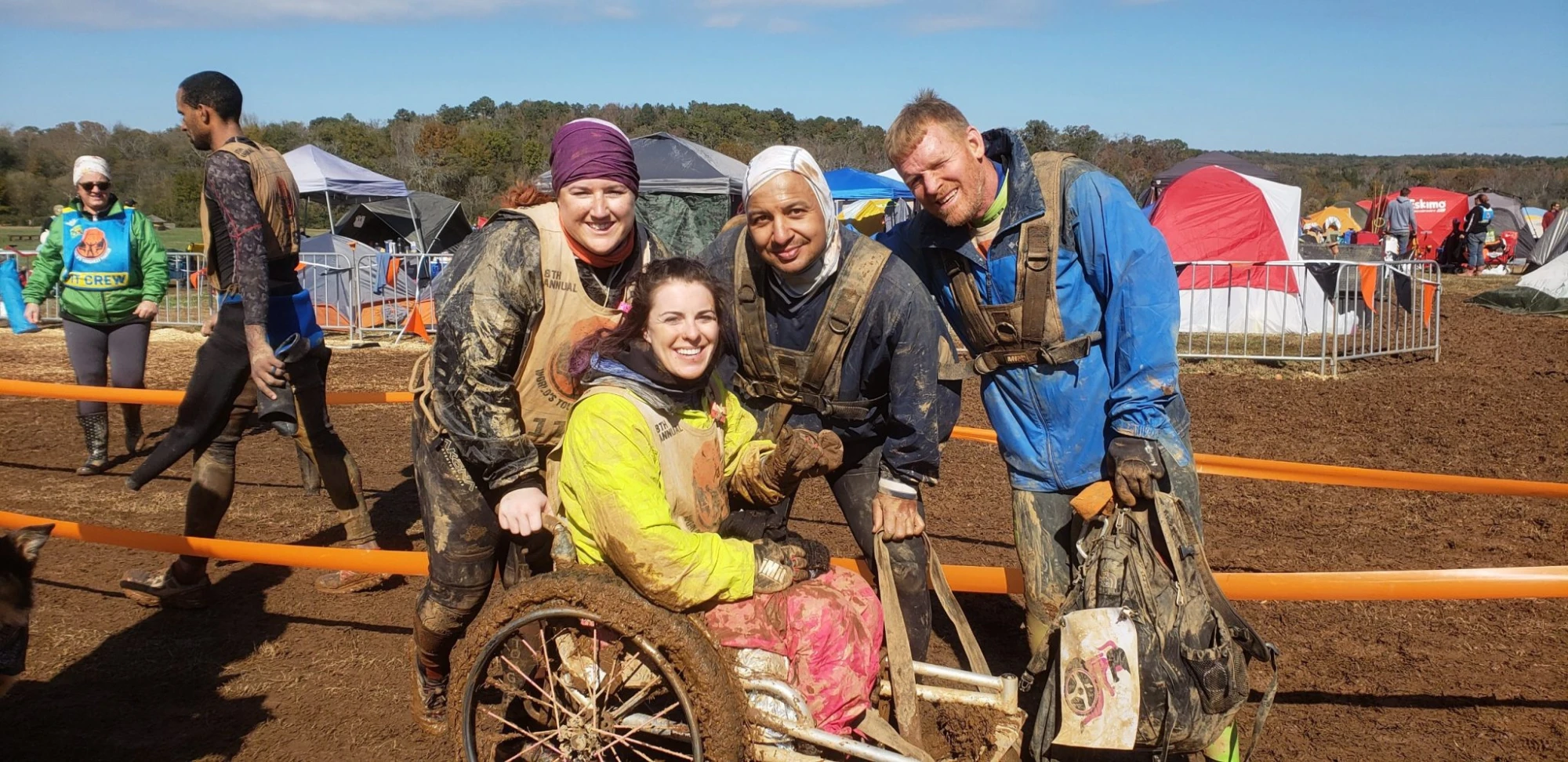 When we crossed the finish line the sense of accomplishment and growth I felt was indescribable. Last year I fought tooth and nail to get dressed and finish the race. This year I was begging my team to finish the race with me. I pushed my body past physical and mental limitations in the hardest obstacle course race in the world. If I can get my ticket covered I will be back in 2019 for more cold, mud, and self growth.