Blog
Navigating NYC as a Wheelchair User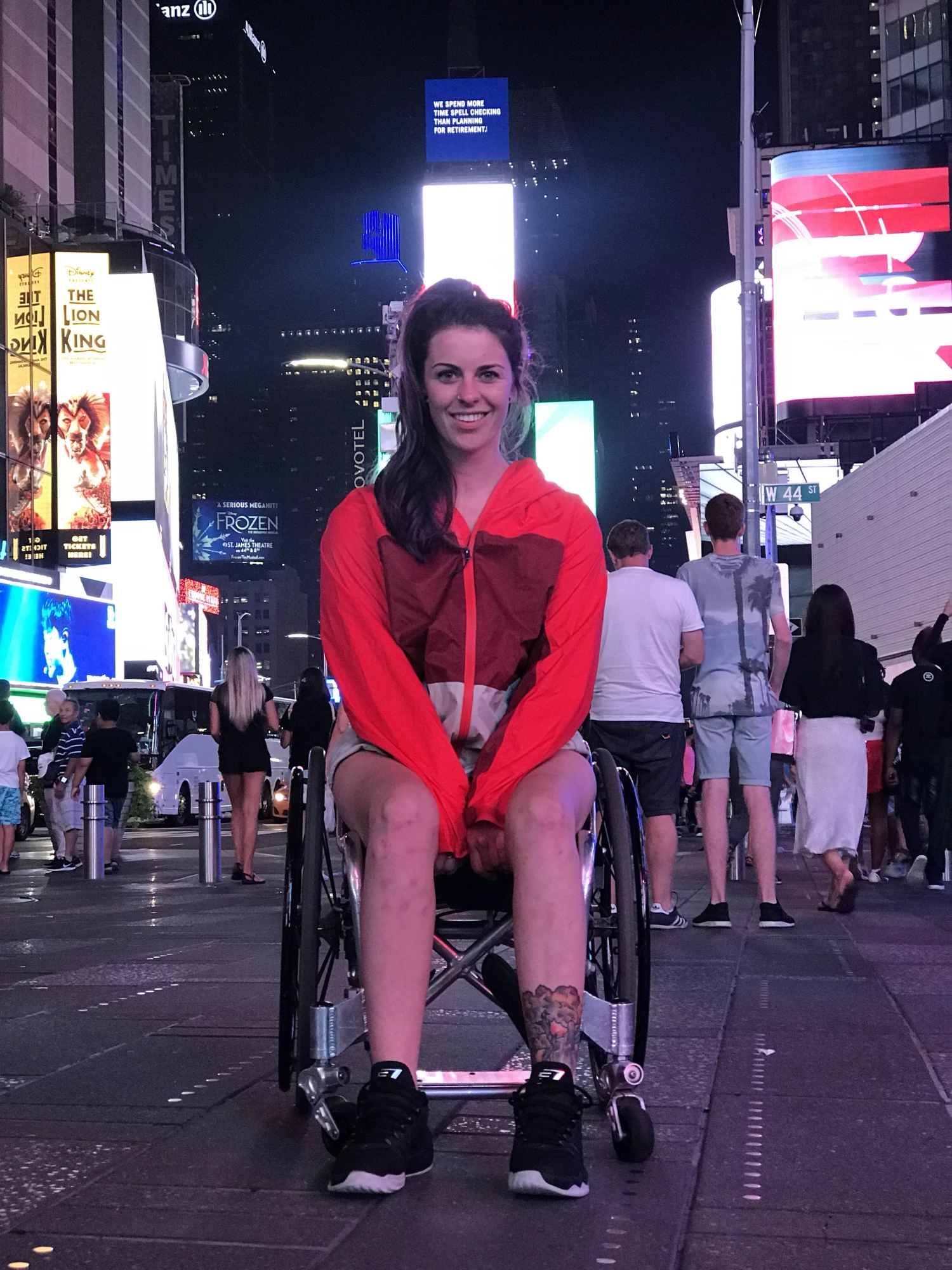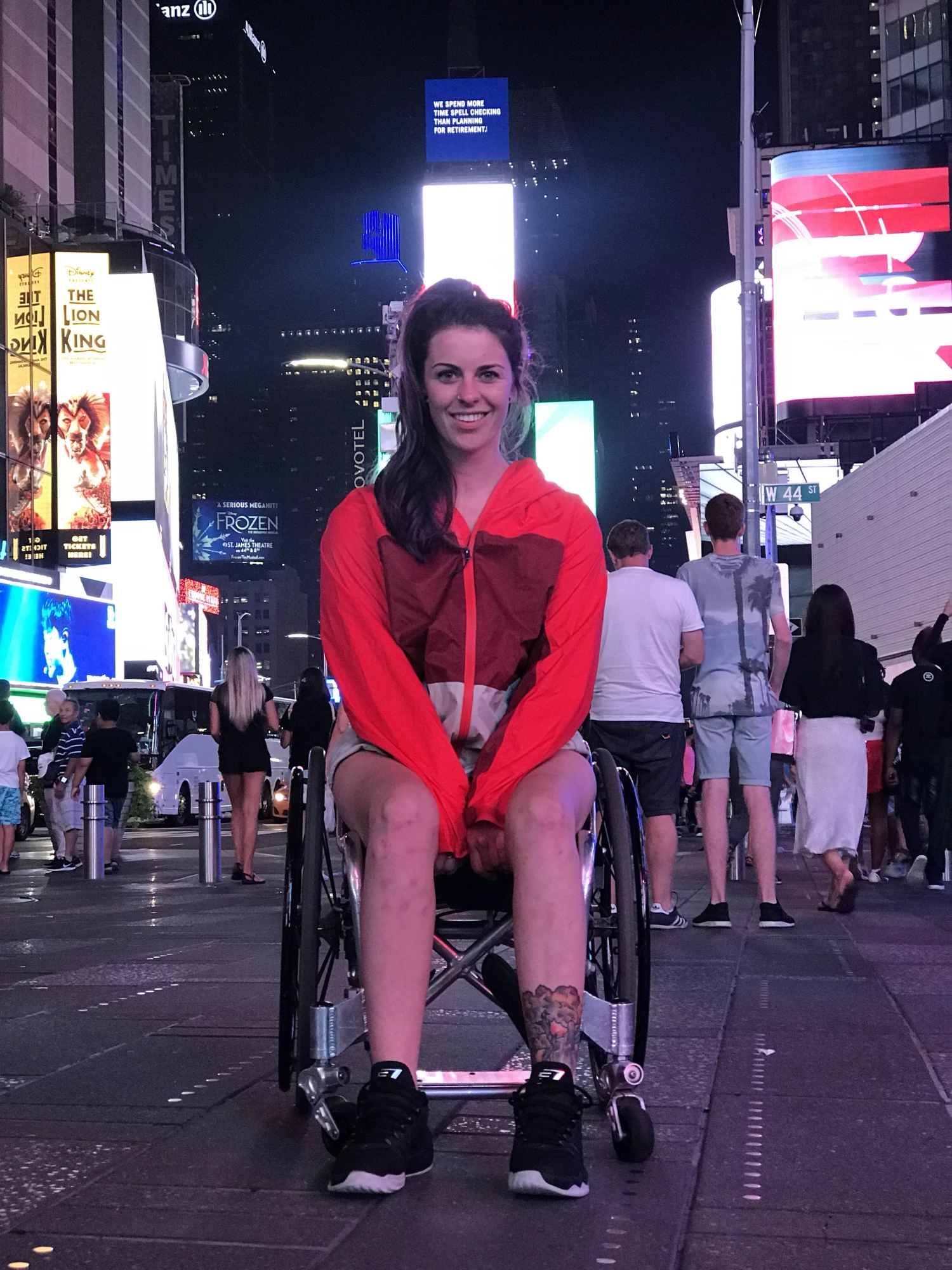 I have traveled all over the United States. This country has surprised me in the best ways and in some of the worst. I recently made my second trip to New York City, but it was the first time I was able to get out and explore. While the Big Apple is an exhilarating place to visit, its lack of accessibility was surprising.
Sidewalks
The NYC sidewalk can be dirty, uneven, and rough. Be sure to pay close attention to where your front castors are headed. Obstacles such as holes, ledges, cobble stone and debris are anything but scarce. There are small inclines scattered throughout the city as well, making it the perfect place for an assistive power device, such as a Smart Drive. If you cannot pop down and up curbs you may find yourself in a sticky situation due to the lack of curb cut-outs. The places that had cut-outs typically were accompanied by a large puddle of garbage water, a product of NYC's dense population of over 8 million. I strongly recommend wearing a set of gloves if you plan on pushing through the city.
With construction all over the city this was common.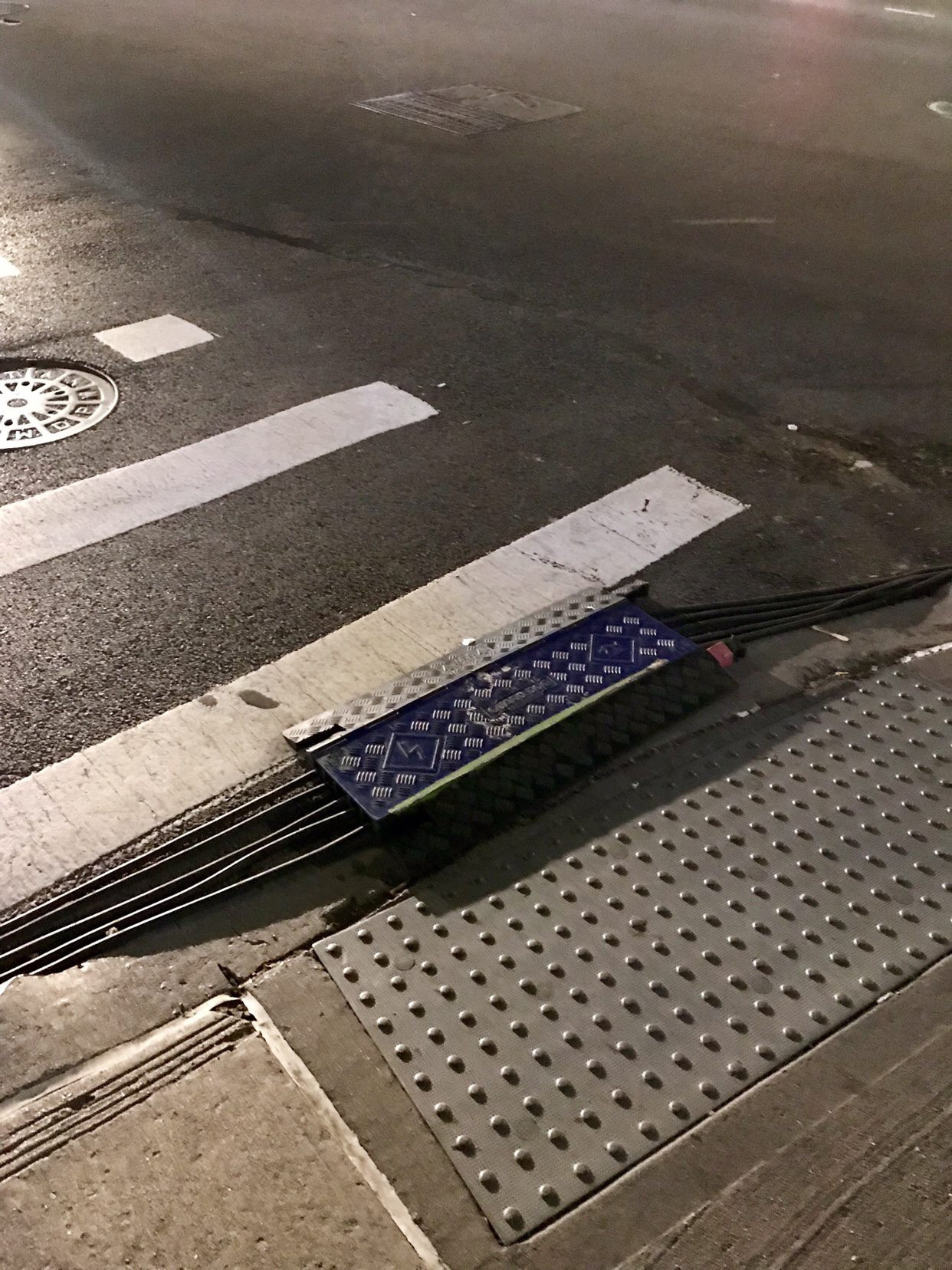 Garbage water is found at almost every curb cut.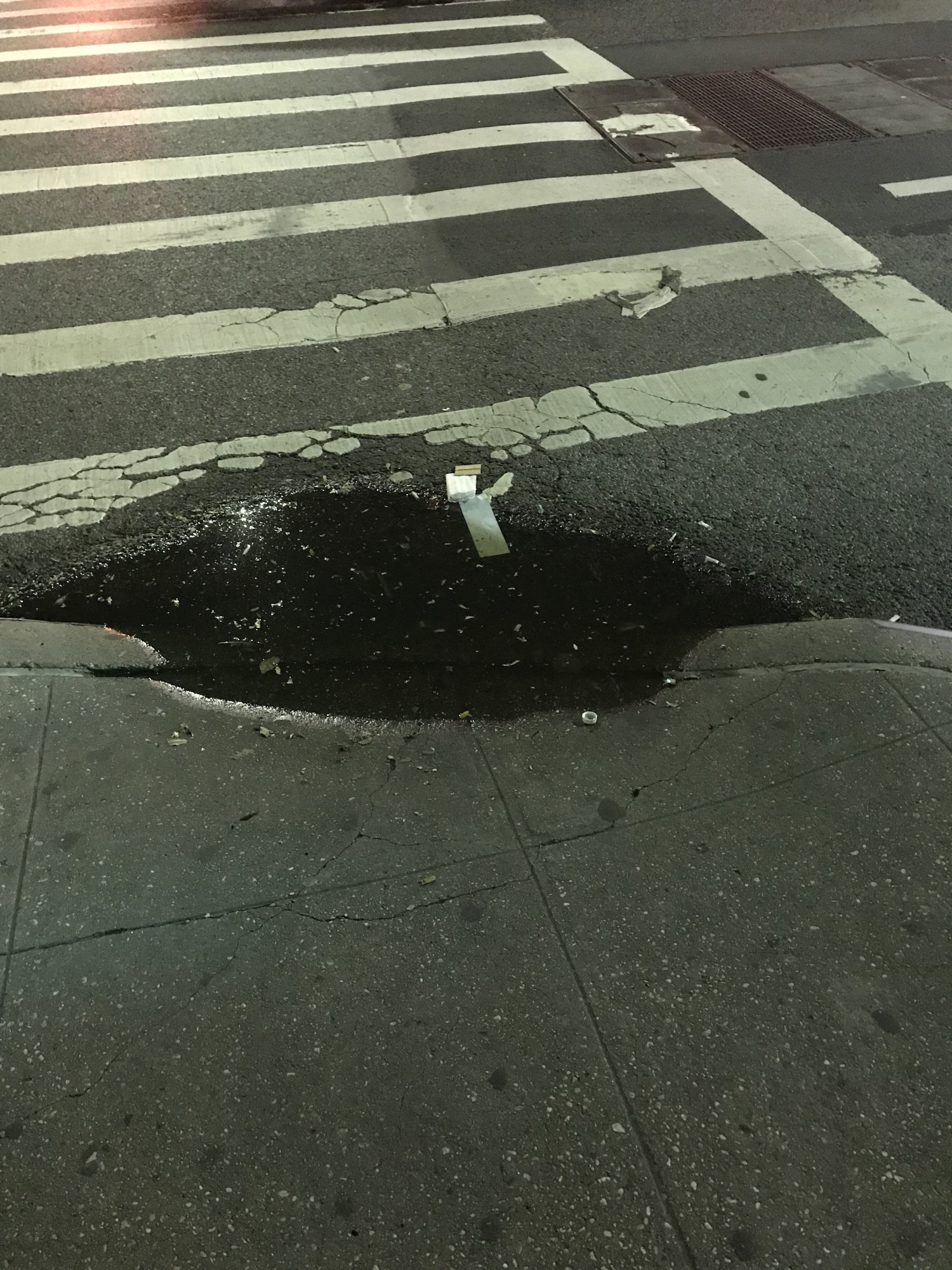 Subway
Taking the cities Access-A-Ride (accessible cab service) could be time consuming due to traffic; the subway system is a great way to make the most of your time in New York (when you can find an accessible station near your destination). Give yourself plenty of time when choosing the subway, lack of signage stating what access elevator takes you where can lead to boarding the wrong train. Also there is a small gap between the platform and train when boarding, (I wheelied over this.) Again as with everywhere in NYC the subway is exceptionally dirty, so mentally prepare for your hands and forearms to be black. Accessible stations are listed on the MTA subway map, and you can check elevator status at this website: web.mta.info/mta/eles.html.
The newer cars have the stops listed on a digital screen.

There is a wheelchair symbol next to the accessible stops on that line.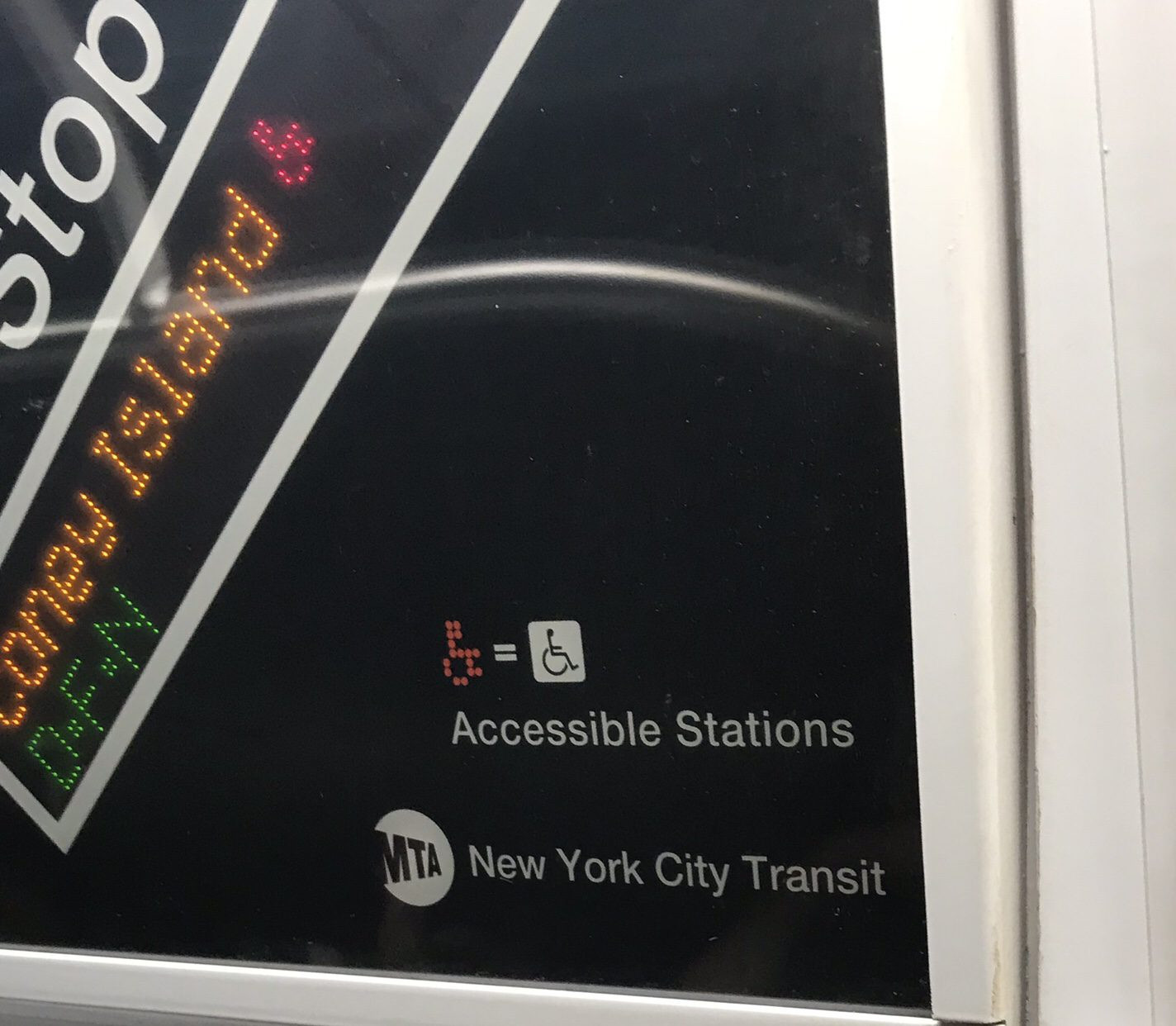 (I did not take other public transit while in the city. If you have a disability you can get a reduced fare card by completing this application web.mta.info/nyct/fare/rfapply.htm)
Here you can see the small lip to enter the train.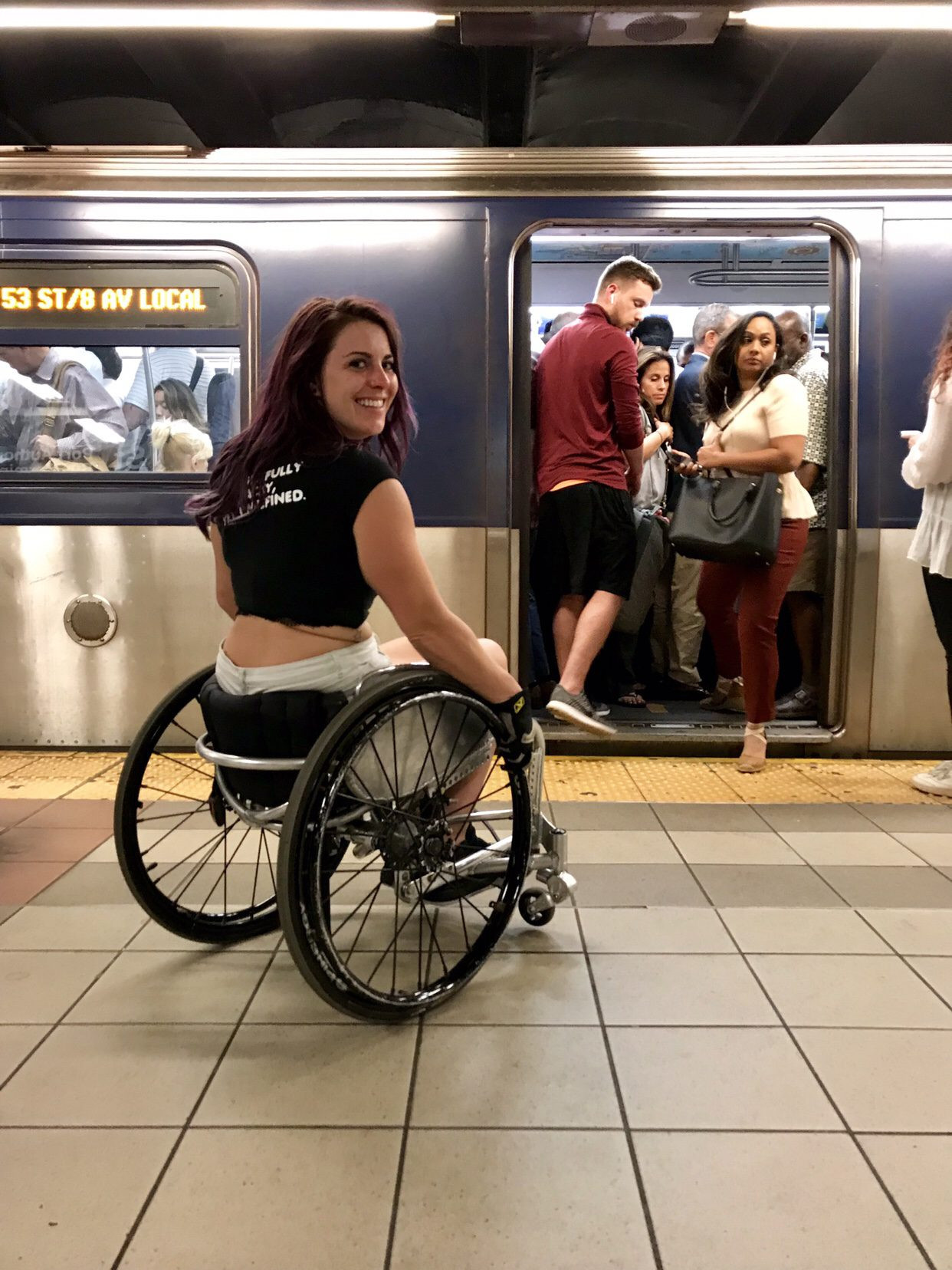 Businesses
New York City was founded in 1624; it has been around a while. The [lack of] wheelchair accessibility displays this. Most businesses had stairs to access them. When Googling businesses they do not tell you whether or not they are accessible. You could make a trip across town only to find you cannot get up the flight of stairs. Others "tried" to make their business wheel friendly by installing a steep cement ramp where the stairs were. Twice there were instances were I chose outdoor seating because I didn't want to squeeze through tight tables inside of the restaurant. After lunch I went to use the restroom only to find the doorway was too narrow for my wheelchair to get through. I was shocked to see the shortfall of accessibility in such an advanced city.
All this outdoor dining made me thankful for nice weather.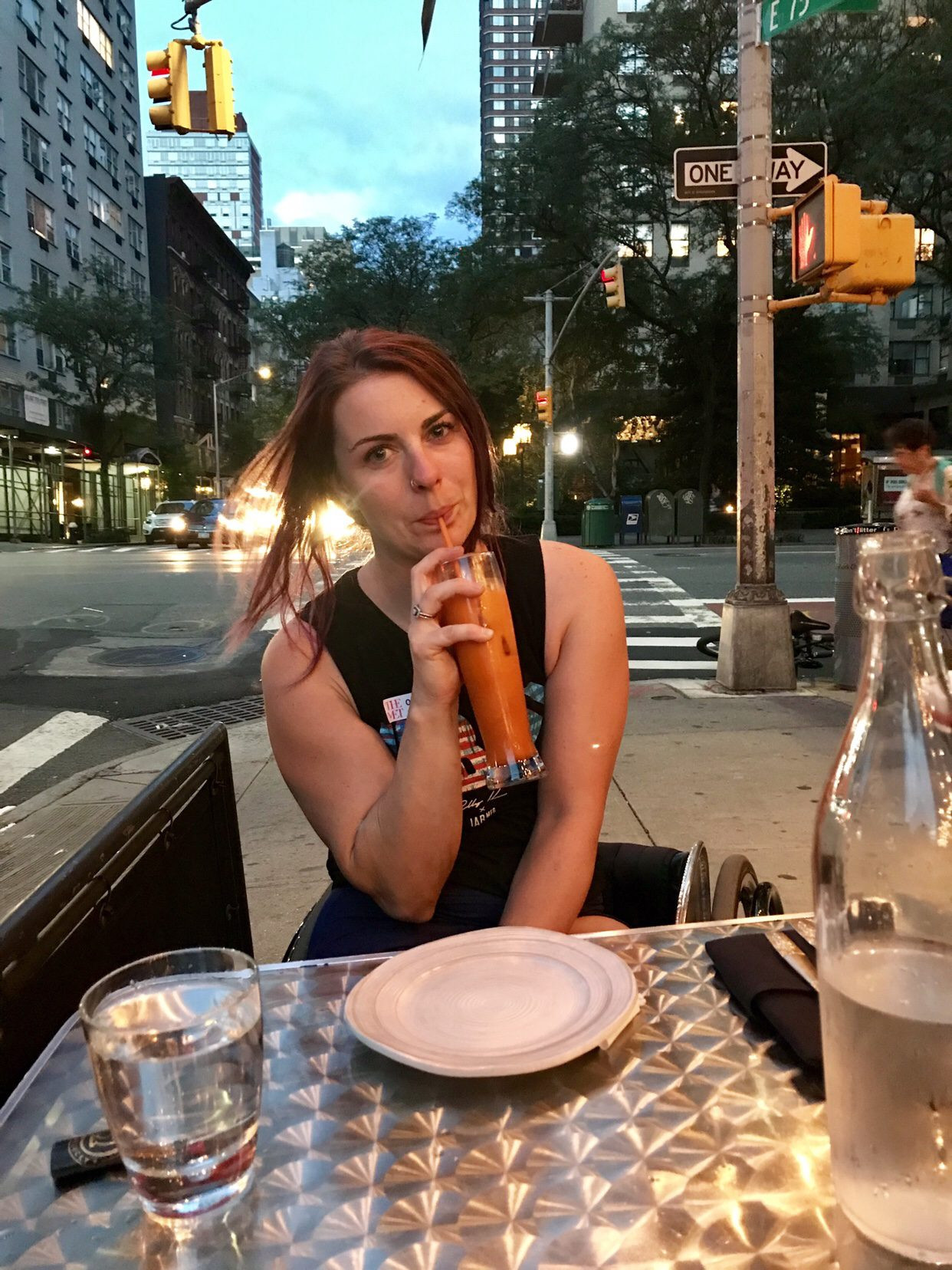 Attractions
I do not recommend driving to New York. Finding parking is difficult and pricey. I would recommend flying in, catching public transit to your lodging, and wheeling/walking everywhere.
While in New York I went to Beat The Bomb with a group of friends. It was a cool experience and the facility was beyond accommodating when it came to accessibility!
As you can see we did NOT beat the bomb.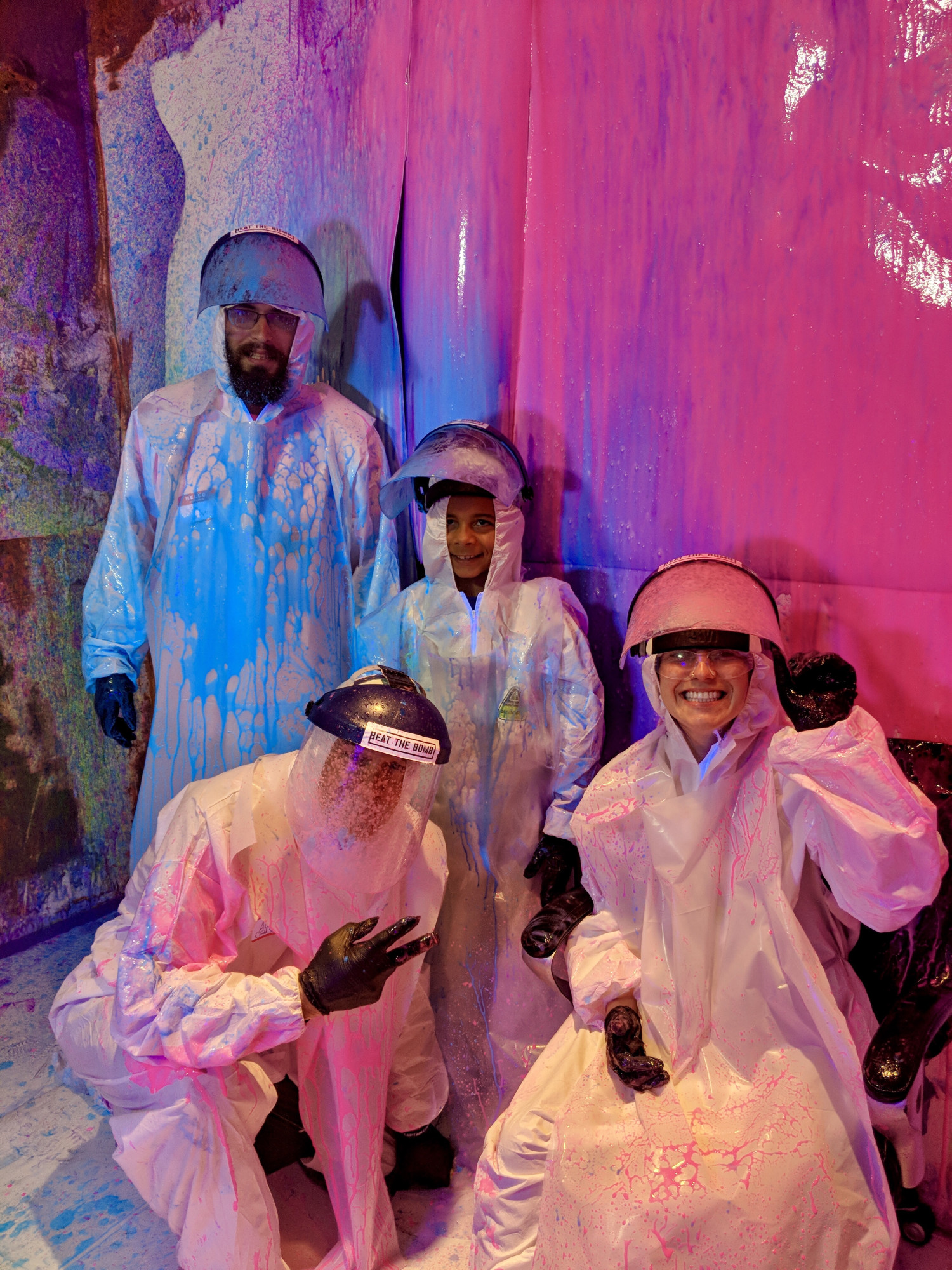 On a rainy day I went to the Metropolitan Museum of Art. The museum was MASIVE. Between fighting crowds and the size of this building it could take an full day to see the museum in its entirety.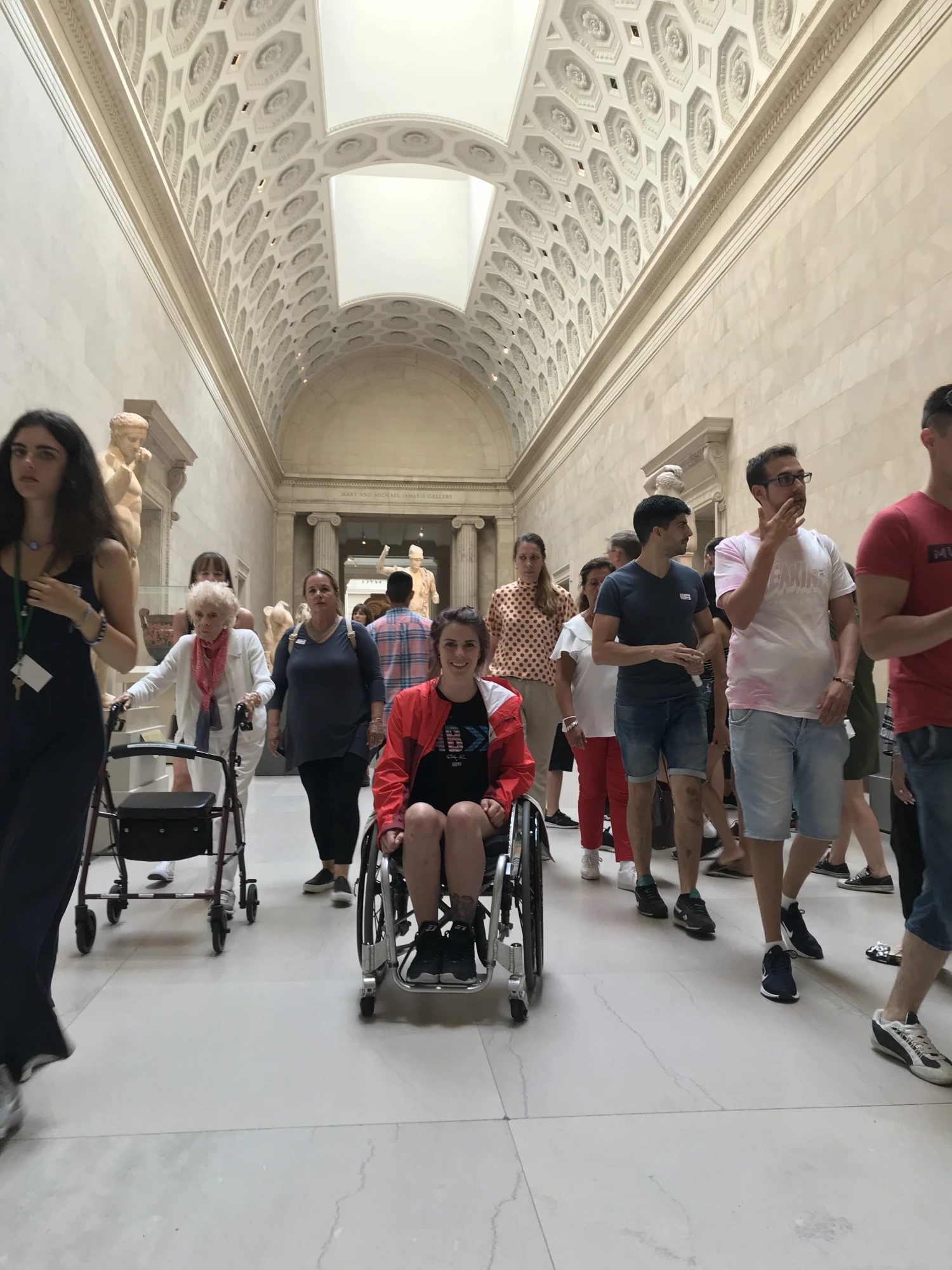 FREE activities to enjoy in the city:
-Time Square (especially at night)
-Central Park
-Staten Island Ferry
-Grand Central Station
-9/11 Memorial
-Museum of Art (fridays 4pm-8pm)
-Brooklyn Botanical Gardens
-Kayak the Hudson River
-LOVE statue
Ride the Staton Island Ferry.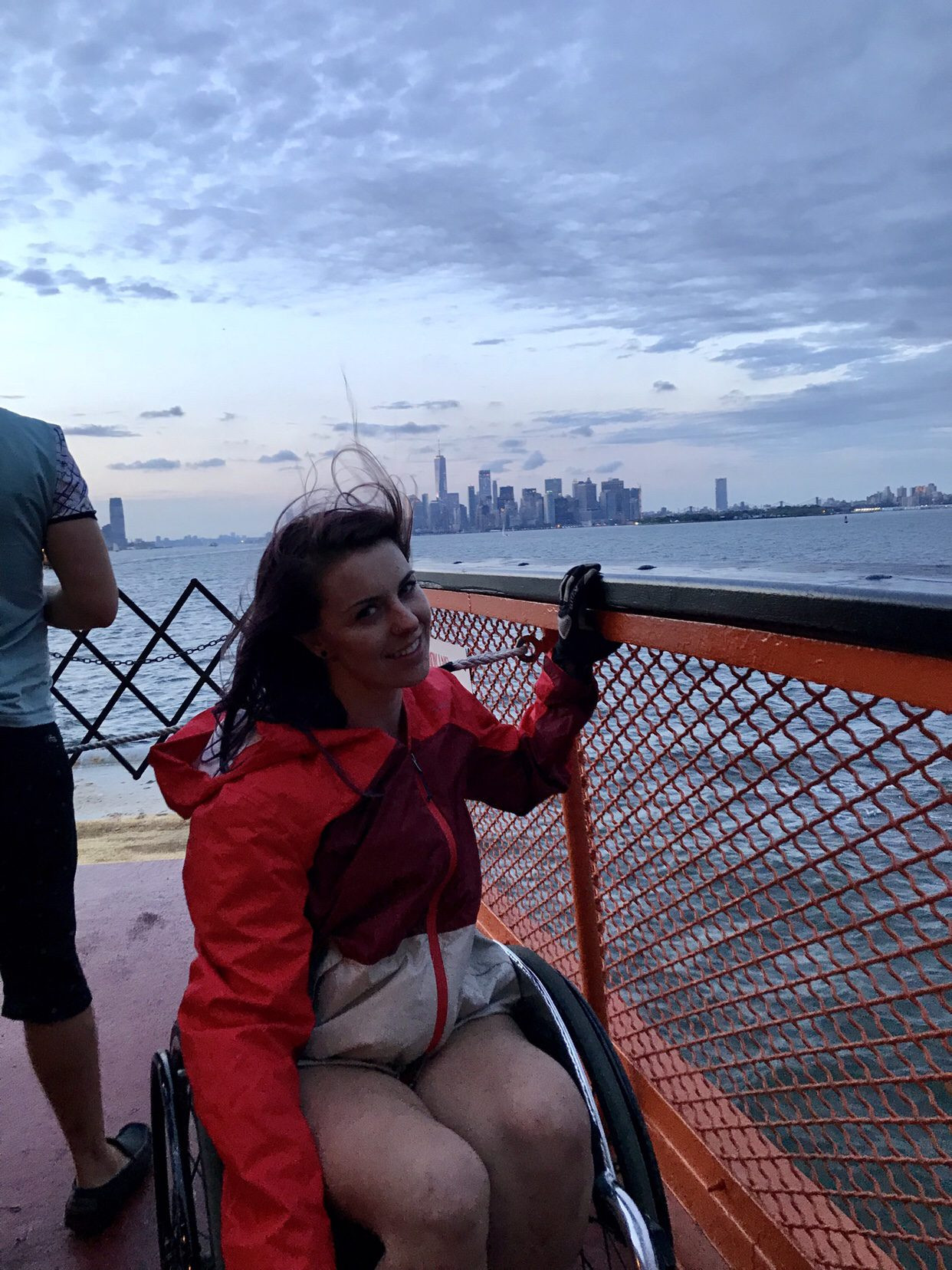 See the Statue of Liberty.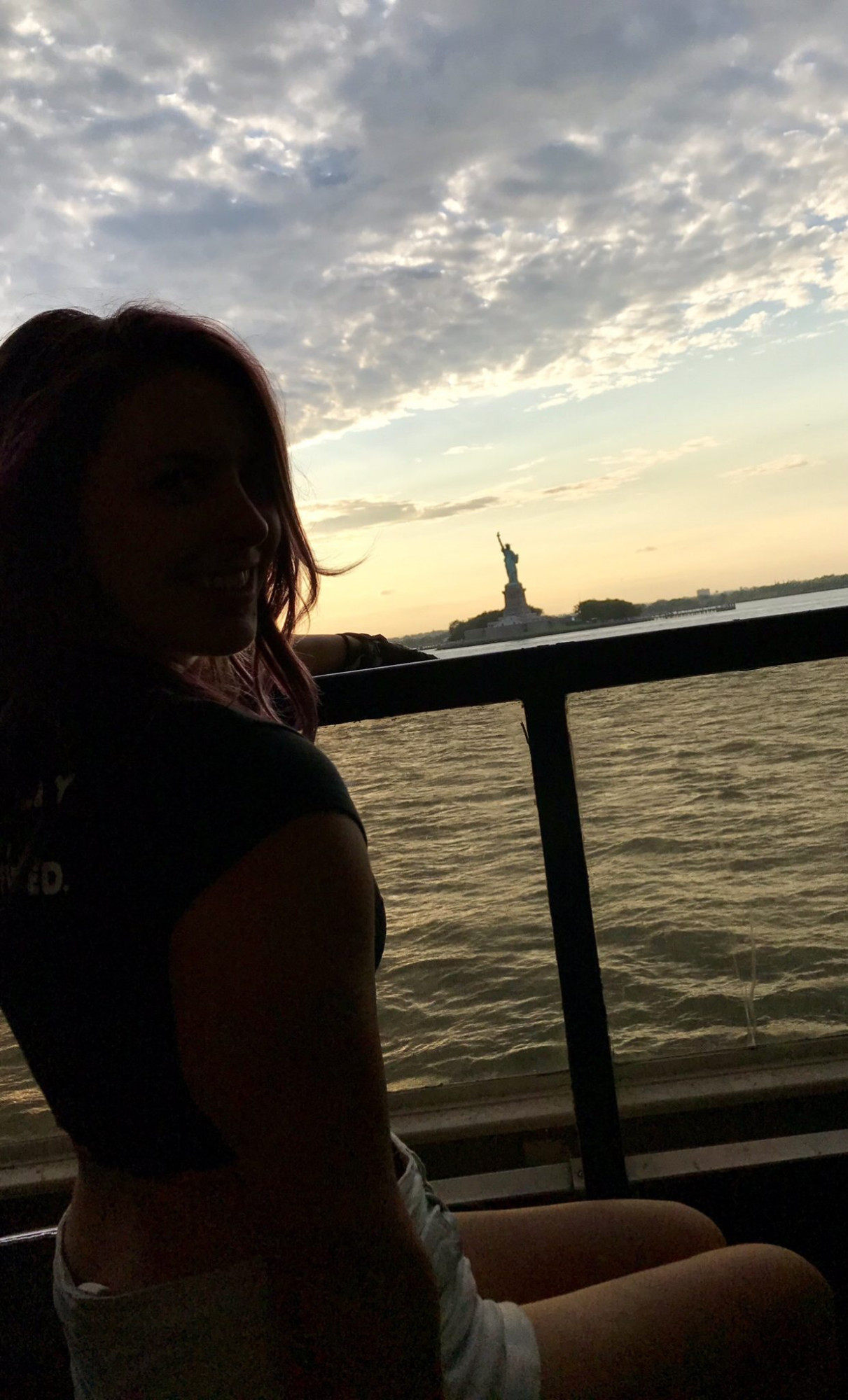 Catch a view of One World Trade.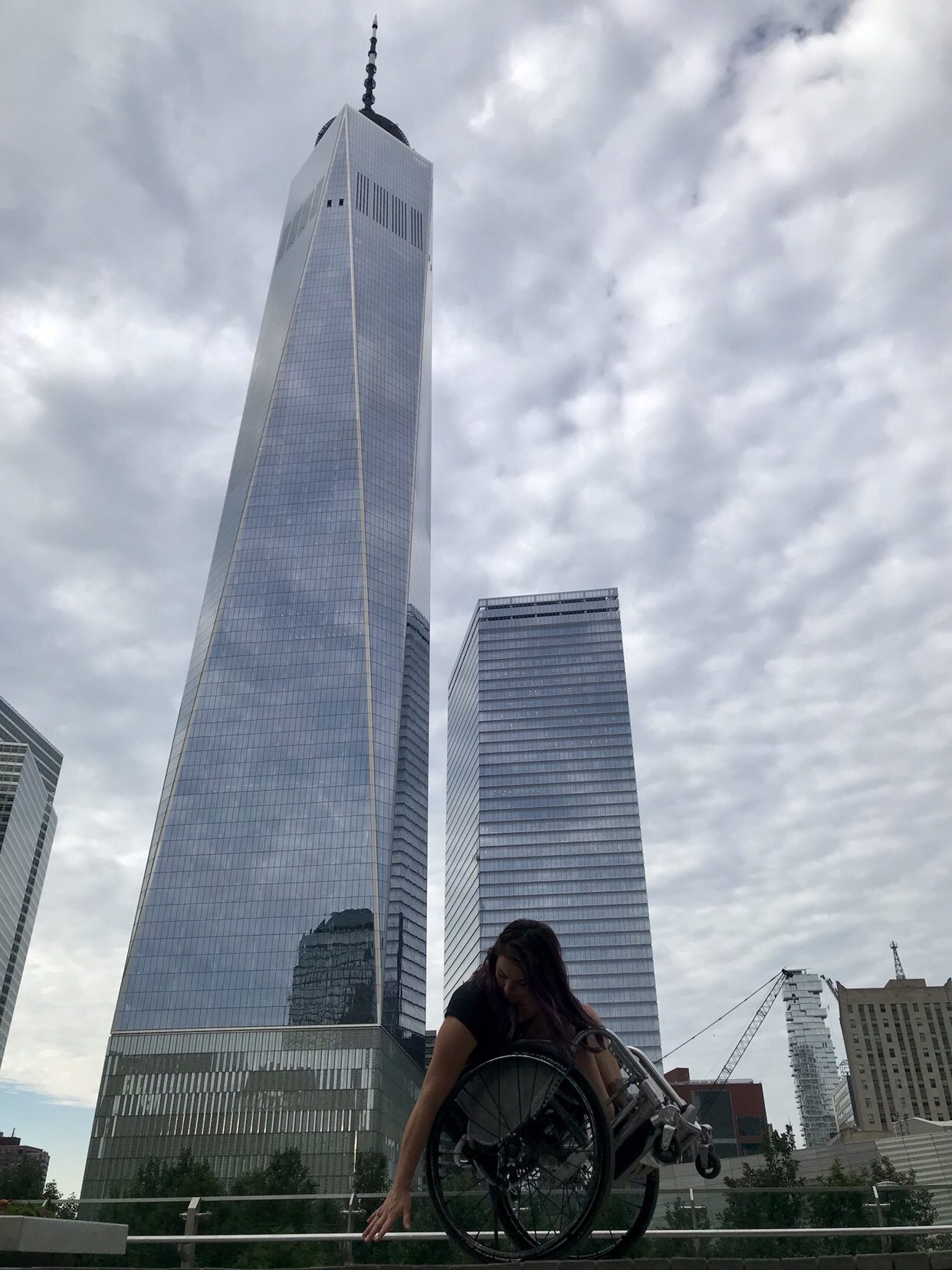 Soak up the sun in Central Park.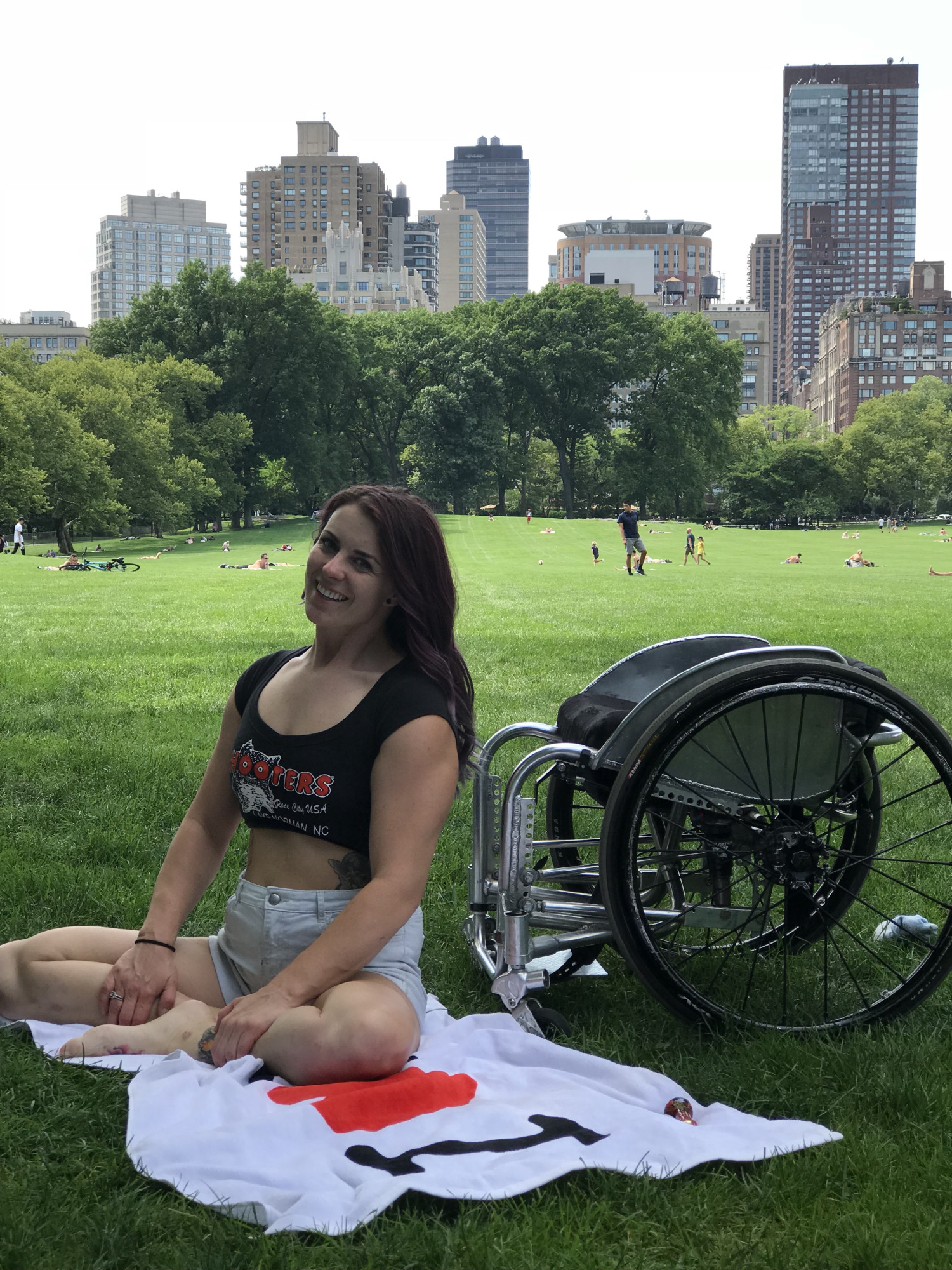 Check out the Love statue with someone you love.